Robotics Summer Camp
Week 1: June 10th - 14th - TBD 

Week 2: June 17th - 21st - TBD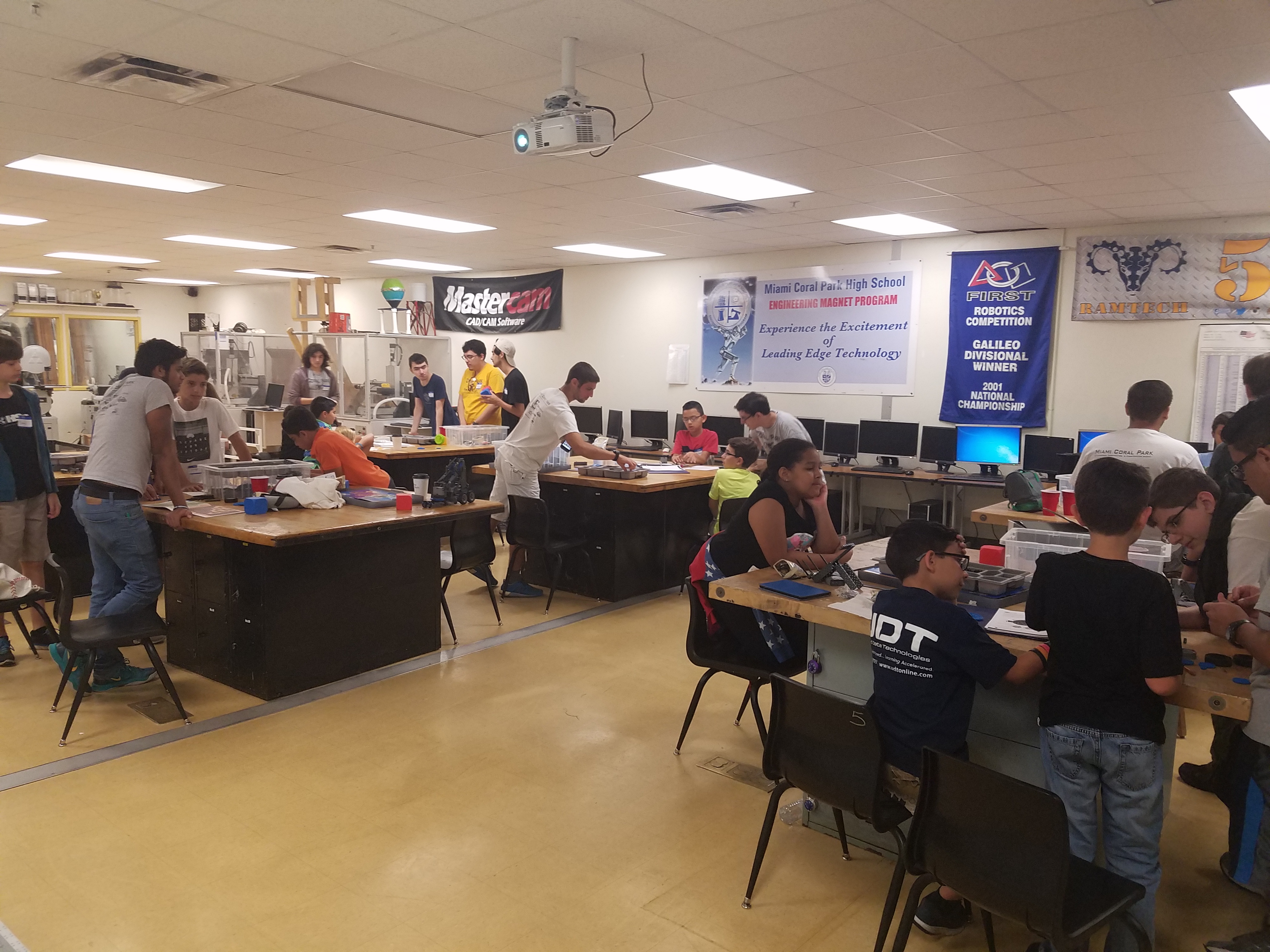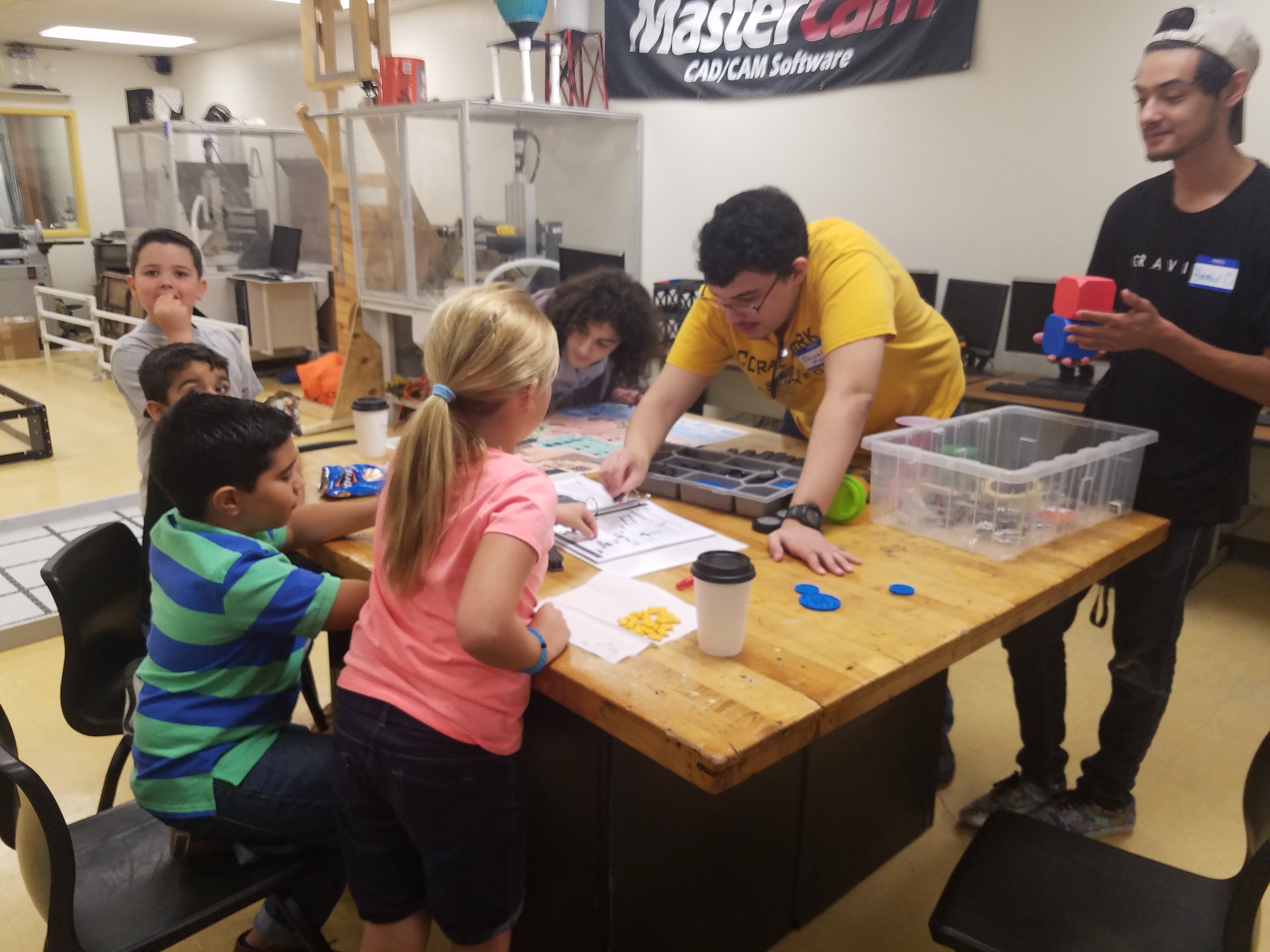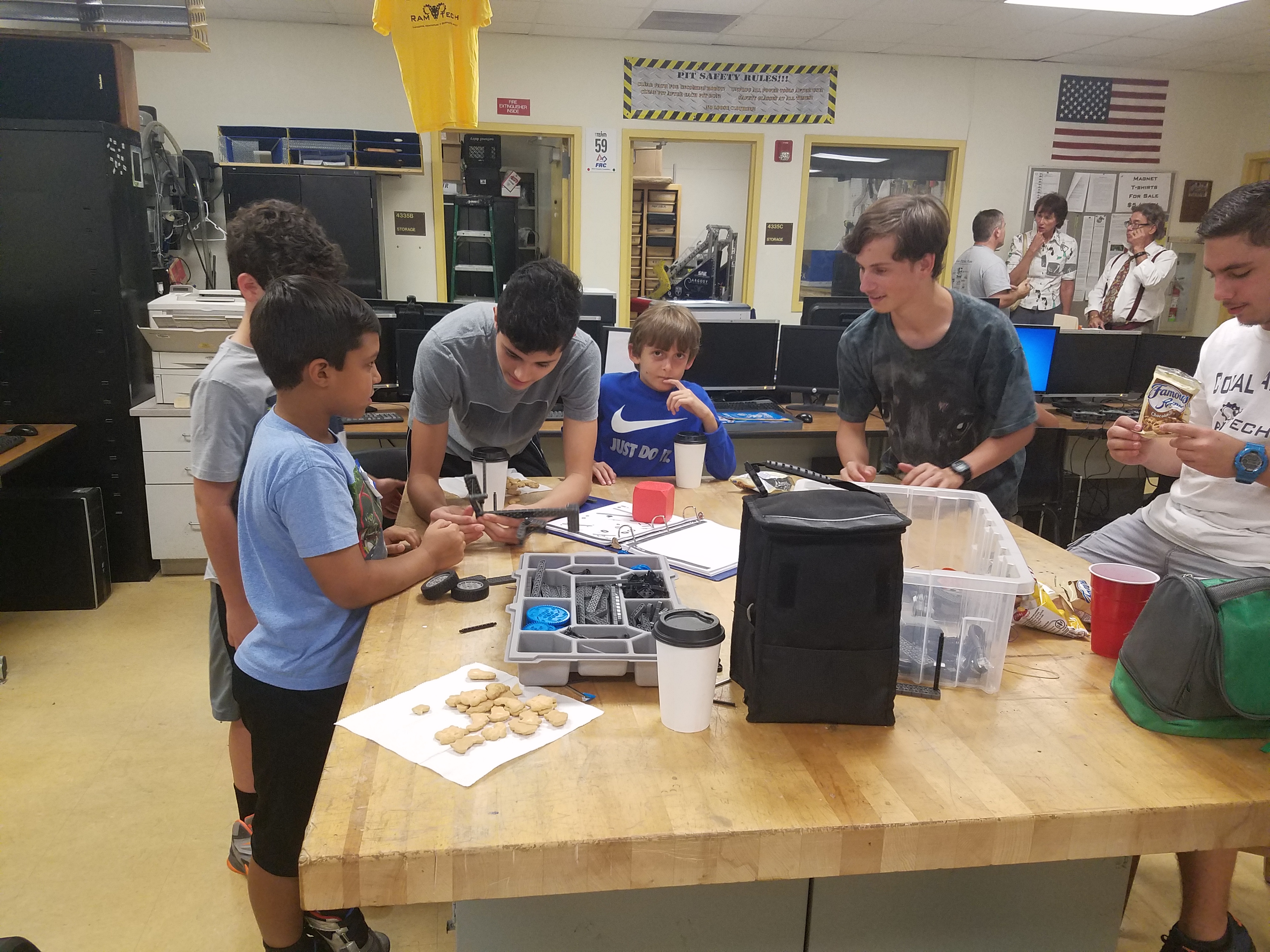 Summer Camp Information:
RamTech would like to invite you to our 2-week robotics and engineering summer camp. Our summer camp features many engaging activities that nurtures your child into exploring Science, Technology, Engineering, Art, and Mathematics (S.T.E.A.M.). Our hours conveniently meet the schedule of a working parent or guardian. 
The RamTech Summer Camp is the perfect combination of learning and fun, featuring VEX IQ and VEX EDR programs that nurture your K-8 child's love for Robotics and Engineering. Our robotics camp course is perfect for kids who love to work with their hands and get involved with design, building, and robot programming. With a low ratio of 5 students or less per instructor your child gets the most hands on time alongside their mentor.
Camp Pricing:
Regular Tuition:
One Week: $250.00 
(Tentative)
Two Weeks: $450.00 (Tentative)
Lunch and One Snack is provided.
Space is limited, enroll your K-8 child today!
If signing up for a specific week, please indicate which week you are signing up for.
Coding  &nbsp &nbsp &nbsp &nbsp &nbsp &nbsp &nbsp &nbsp &nbsp 8:30- 9:30
VEX IQ  &nbsp &nbsp &nbsp &nbsp &nbsp &nbsp &nbsp &nbsp &nbsp 9:30-11:00
Lunch  &nbsp &nbsp &nbsp &nbsp &nbsp &nbsp &nbsp &nbsp &nbsp 11:00-11:30
Recess  &nbsp &nbsp &nbsp &nbsp &nbsp &nbsp &nbsp &nbsp &nbsp 11:30-12:00
VEX IQ  &nbsp &nbsp &nbsp &nbsp &nbsp &nbsp &nbsp &nbsp &nbsp 12:00- 2:00
Steam Activity  &nbsp &nbsp 2:00- 2:30
VEX IQ  &nbsp &nbsp &nbsp &nbsp &nbsp &nbsp &nbsp &nbsp &nbsp 2:30- 3:30
Steam Activities:
3D printing
RC race car
T-Shirt printing
Contact Information:
Main Contact: Charlie Delahoz
E-mail: cdelahoz@dadeschools.net
Phone: (305) 226-6565 (ext. 2535 or 2521)
Summer Camp Schedule:
Dates:
Week 1: 

June 10th - 14th 

-

TBD 

 
Week 2: June 17th - 21st -

TBD 
Hours: 
 8:30am - 3:30pm
Location: 
Miami Coral Park Sr. High School
8865 SW 16th Street, Miami, FL, 33165 (West Building)