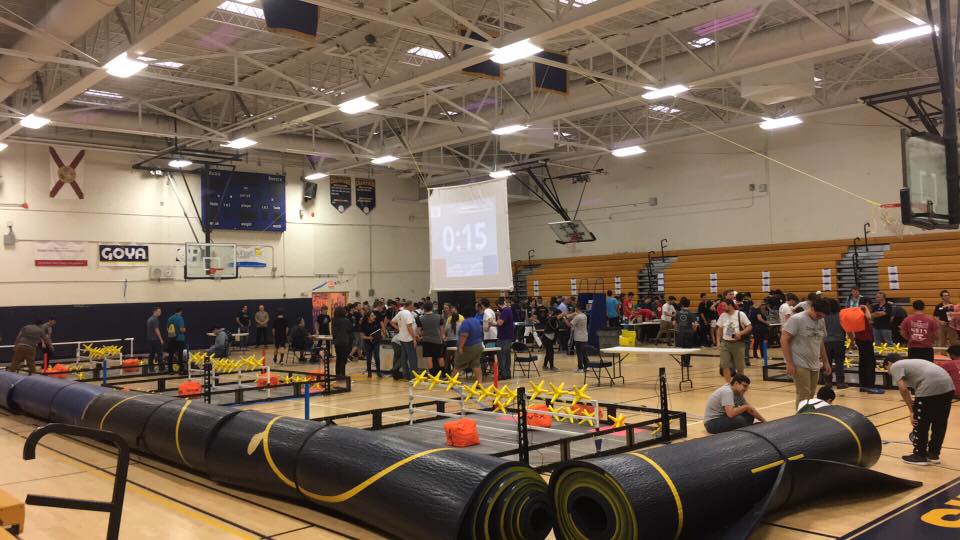 On Sunday, October 2nd, RamTech and Miami Coral Park hosted the Second Annual VEX Robotics Tournament at Coral Park. For the second year of the tournament, we opened it up to VEX IQ in addition to VEX EDR. At our tournament, we hosted over 45 VEX EDR Teams and over 15 VEX IQ Teams from around Miami-Dade County Public Schools.
Though we were met with over 60 Teams, we were thankful that we had both RamTech Students and volunteers from different schools who were attending the event help out in the coordination of the event. It also gave us an amazing opportunity to spread the knowledge of STEAM to the parents and visitors who didn't really completely understand the power of it.
The funds from the Miami Coral Park VEX Robotics Tournament will help fund future competitions and demonstrations for the entire RamTech Team. It will also help with lowering the total cost of parts for both FRC and VEX Robotics in the future.